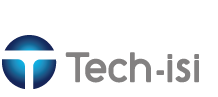 TECH-ISI performs technical and regulatory engineering in the following three domains of the fragrance and flavors industry:
1. Technical assistance in building and/or equipping plants and laboratories
2. Regulatory assistance in the realms of building, ATEX, GMPs for cosmetics, products (CLP/GHS, regulations on cosmetic products), occupational-risk protection.
3. IT assistance in implementing and optimizing management software.



I feel it's important to share my experience in – and passion for – the flavors and fragrances industry, thereby contributing to the promotion of the Pays de Grasse savoir-faire. I also want to help attract companies to the Pays de Grasse region and assist them in getting established and thriving.

Contacts
www.tech-isi.com
Email : contact@tech-isi.com
Tel.: +33 (0)6 32 89 07 33
Grasse Biotech – Aromagrasse – 45 d Marcel Pagnol 06130 Grasse