FRANCIS HADJI-MINAGLOU A PASSION FOR PLANTS
Francis Hadji-Minaglou Francis Hadji-Minaglou, Doctor of Pharmacy, ethnobotanist, pharmacologist, and pharmacognosy expert, is the founder of BotaniCERT and serves as its scientific director. This analysis and research laboratory, created in 2011, has vast expertise in the botanical field and specializes in phytochemistry.
Francis and his team have developed a method to analyze all substances for identification purposes and to detect any lack of compliance. Working with his team, he verifies a plant's active components, whereas others target only a few molecules to obtain the most representative result.
Where did he get the idea to start his own laboratory?
At his Grasse pharmacy, he helps his patients by making herbal preparations to treat any pathology. For questions of patient safety, he wanted to know the composition of these formulations, but finding the type of analysis laboratory necessary for this was challenging. So he decided to found his own analysis laboratory to be able to identify plants and quantify active ingredients and basing it in the worldwide center for natural extracts as a way further legitimizing his expertise. With the help of botanical gardens and universities across the globe, he has access to the best sources for medicinal plants.
Not only has he coauthored books on essential oils and herbal medicine, he has also been working in botanical aromatherapy with the public for more than 25 years. Further, Francis is a member of several scientific councils and is a university lecturer in Japan and South Korea.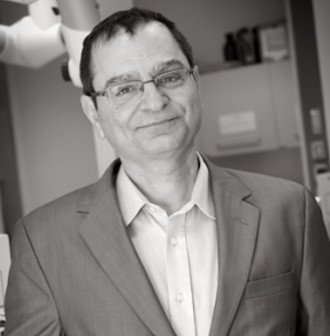 What do these various positions have in common?
A passion for plants. "I view plants as human beings. I know their language – no words are needed to understand them."
He was raised in the African bush until age 20 and talks about how he came to work with plants: "My people are the plant people: Ever since I was a student, and then as a Doctor of Pharmacy, I've enjoyed giving herbal information and advice. When I'm teaching, I explain to students that all moments are connected, from extraction to analysis, from sourcing to R&D to marketing."
This love of sharing is a part of who he is and has strengthened over the last twenty years through his many study trips to Japan. There, he has taught pharmacognosy "while learning about martial arts and sign language: the art of making oneself understood without saying a word."
At his company, however, dialogue is omnipresent: He is surrounded by multidisciplinary experts with broad skills in fields as varied as botany, phytochemistry, pharmacology, and ethnopharmacology. "We have the expertise that can create real 'fingerprints' for each plant based on phytochemical analyses and botanical studies. The objective is the safety of both consumers and brands and guaranteeing the effectiveness of natural active ingredients by confirming the presence and content of key compounds. We have performed expert analyses on more than 25,000 plants," says Francis. "We also provide R&D services for industries and third-party laboratories. Botanicert is designed to serve all companies that use plants or plant extracts in their products, such as the cosmetics, food-supplement, pharmaceutical, animal health, and agrifood sectors. Botanicert is more than a laboratory for analytical chemistry and botany – it is also able to interpret the results, thereby giving the plant or the extract a function."
In addition, BotaniCERT is a French Jeune Entreprise Innovante (JEI, Young Innovative Company) benefitting from the country's Crédit Impôt Recherche (CIR, Research Tax Credit), working in close collaboration with the FOQUAL Master 2 program and the Institut de Chimie de Nice, which is home to their laboratory.
Relationships such as these, forged between local economic actors, demonstrate this desire for coopetition that is a fundamental principle of our network. What's more, being a member of Grasse Expertise provides a way to "discuss your experiences, broaden your sphere of action, and be part of collaborative projects. Each person brings his or her skills and knowledge about different fields to the table," he explains, "and that helps everyone grow."